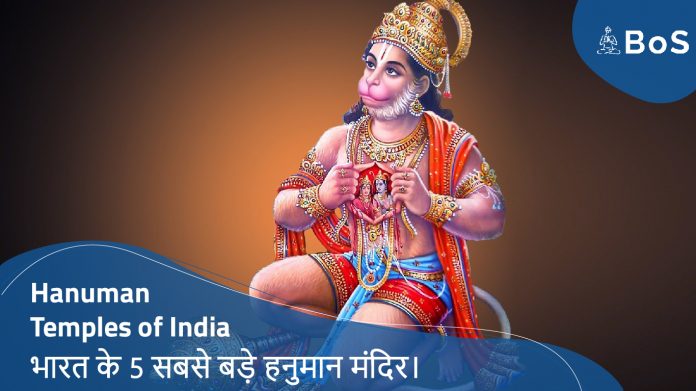 Hanuman ji is the only deity who still visits the country. Hanuman Jayanti is on 31st March, so today we are going to tell you about the miraculous Hanuman Temples in India, where every devotee's wish is definitely fulfilled.
Bajrangbali is worshiped on Tuesday because according to mythological beliefs, on this day Hanuman ji was born. He is also considered as the controller of Mars. This is the reason that this day was fixed for the worship of Hanuman ji. It is believed that worshiping Hanuman on this day brings courage, confidence and self-power.
If we believe in the scriptures, then Hanuman ji is considered ornamented with ten armaments. Interpretations of these armaments include Kharag, Trishul, Khatwang, Pash, Parvat, Ankush, Stambh, Mushti, Mace, and Tree are included . However, his main weapon is Mace. His left hand is said to be Macerated, 'Vamhastagadayuktam'. In the battle with Ravana, Hanuman ji used mace and he dislodged Ravana's chariot.
Despite this, other weapons are also described. Like in the Skanda Purana, Hanuman ji is said to be wearing Vajrayudha. It is believed that the thunderbolt always sits in his hand. At the same time, his fist is also a weapon. In many legends, he has killed his wicked, dusting many wicked. At the same time, he also used a tree trunk to destroy the demons in Ashoka Vatika. Hanuman ji's tail is also one of his weapons. It can be said that his entire limbs are similar to a divyastra. This is the reason why Hanuman ji is called Vajrang.
Hanuman ji is considered to be the deity who fulfills wishes of devotees in Kalyuga and these 5 Famous Hanuman Temples in India are considered to be the proofs where Hanuman hears every devotee and fulfills their wishes.
In the Ramayana, Mata Sita gave the blessings of immortality to Hanumanji, which is why it is believed that even today, Hanumanji is still on earth. Any devotee who worships Bajrang Bali can avoid all sorrows and troubles of life. The number of Hanuman Mandir is quite large, but there are some Hanuman Mandir which are considered very miraculous. Millions of devotees visit these temples every year.
Here we will let you know about 5 such Bajrang Bali Temples in India, where devotees have unwavering reverence. . .
1. Hanuman Mandir of Kainchi Dham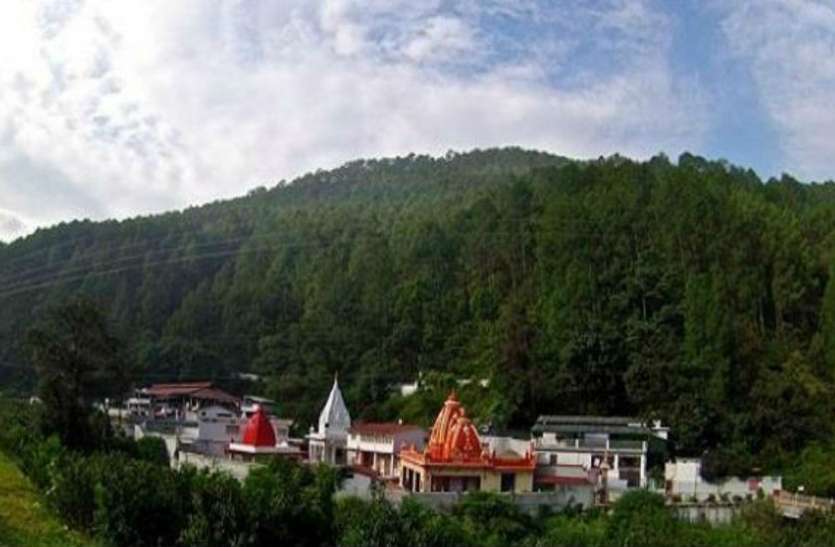 In 1962, Neem Karoli Baba established this temple at Kainchidham on the banks of a small hill called Kshipra. Devotees come to this temple, then they do not go empty handed. His devotees include biggies like Apple company owner Steve Jobs, Facebook chief Mark Zuckerberg and Hollywood actress Julia Roberts. It is said that most Americans come to this temple. They live in the ashram and serve Hanuman ji. According to the devotees, impossible work is easily done here. This is the reason why devotees throng to this temple every day.
2. Panchamukhi Hanuman, Kanpur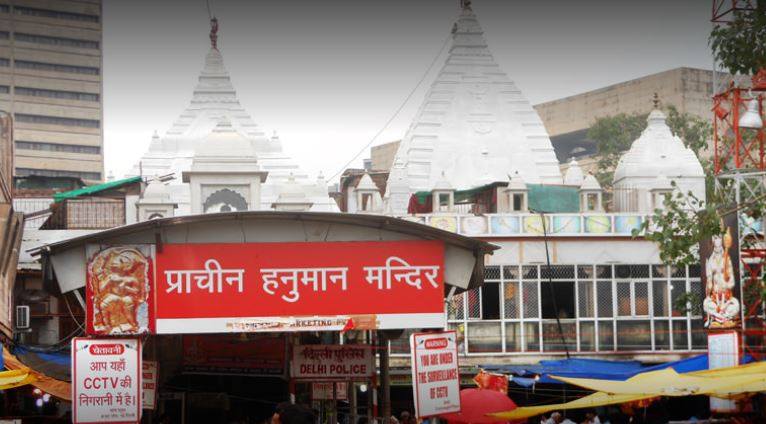 Panchmukhi Hanuman temple located in Panki of Kanpur is also very unique. It was here that Hanuman ji and Lav-kush fought. After the war, Mata Sita fed laddus to Hanuman ji, that is why in this temple they also enjoy laddus. All the wishes of the devotees who come here are fulfilled only by offering laddus to Hanumanji.
3. Balaji Hanuman Mandir, Rajasthan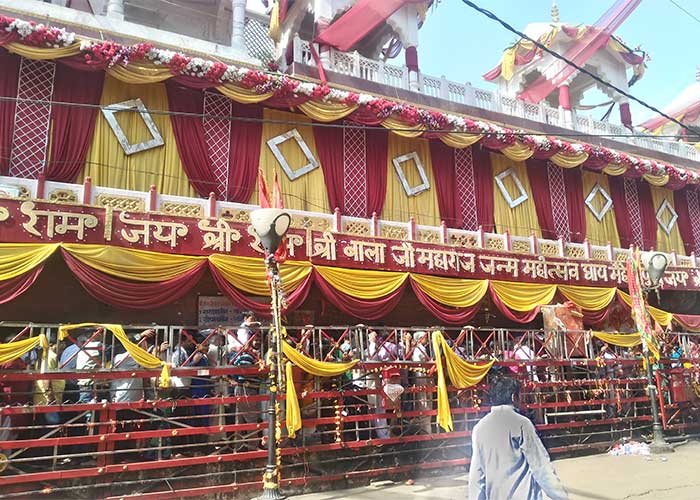 People refer to the unique Hanuman ji idol with beard and mustache as Salasar Hanuman ji. The temple is located in the village of Salasar in the Churu district of Rajasthan. It is said that the person who comes to this Dham of Hanumat bhakti never goes back empty-handed and his wish is definitely fulfilled. It is known that this temple is about 1 thousand years old. Here a very huge rock had the figure of Hanumanji emerged itself.This is considered to be the form of Shree Hanumanji.
4. Hanuman Dandi Mandir, Gujarat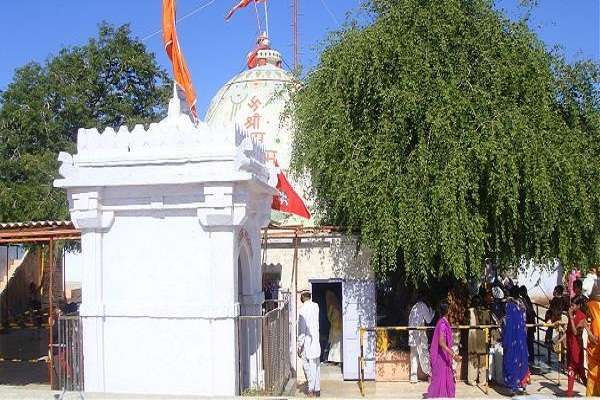 Bajrangbali is present in this temple along with Makardhwaj. It is believed that the idol of Makardhwaj in the temple was earlier smaller than that of Hanuman ji, but now both idols have become equally high. It is also believed that Ahiravan had hidden Lord Shri Ram – Lakshmana at this place. When Hanumanji came to take Shriram Laxman, he had a fierce battle with Makardhwaja. Finally, Bajrangbali defeated him and tied him with his tail.
5. Ancient Hanuman Mandir in CP, New Delhi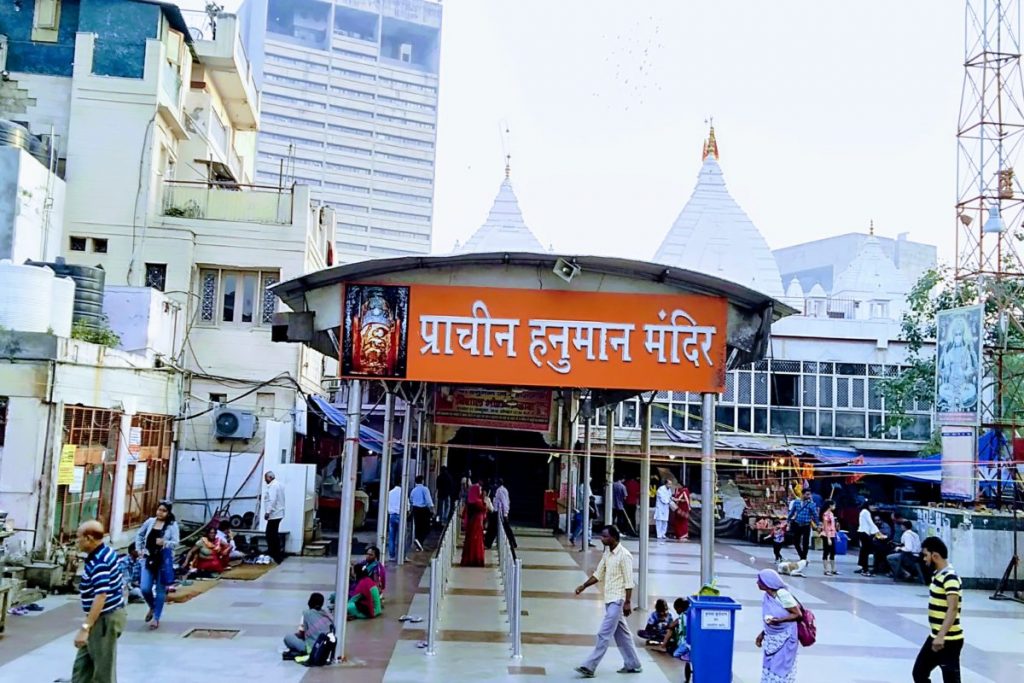 The ancient and historical name of Delhi is the city of Indraprastha, which was inhabited by the Pandavas on the banks of the Yamuna River in the Mahabharata period and then the Pandavas ruled Indraprastha and the Kaurava ruled Hastinapur. According to Hindu belief, Bhima, the second Pandava, is considered the brother of Hanuman. Both are called vayuputras. At the time of the establishment of Indraprastha, the Pandavas established 5 Hanuman temples in this city. This temple is one of those 5. The idol of Hanumanji present in this temple located in Connaught Place is Swayambhu. This temple with Balachandra inscribed peak is a great center of faith.
Also Check :
– [Must Visit] Beautiful temples of India | Bharat ke Mandir
– Interesting Rituals of Kashmiri Shivratri – Herath
Check out our Youtube Channel for Latest Videos & Download Our Mobile App
Youtube Channel : BeautyofSoul Lessons
Mobile App : Android Play Store