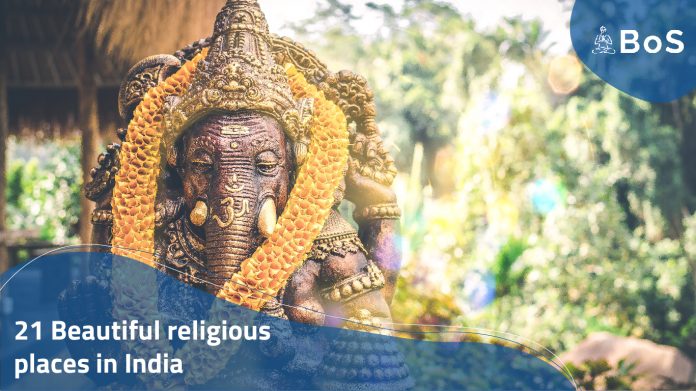 Religious places in India : India is a country of temples and shrines. Most of the pilgrimage sites of Hinduism are located in inaccessible places.
These 21 pilgrimages of the country are extremely popular despite the difficult route and adverse weather. These places are recognized as Holy Places in India and we are providing you with the Indian Temple list those are considered as the Religious places in India. These Religious places are also famous among the Worldwide Tourists for their beautiful and attractive architecture.
1. Vaishno Devi
The world-famous pilgrimage center Vaishno Devi Temple is located on the Trikuta hills in the northernmost state of the country, Jammu and Kashmir. The temple of Mata Vaishno Devi is inside a cave in this hill. According to an estimate, more than one crore devotees visit here every year.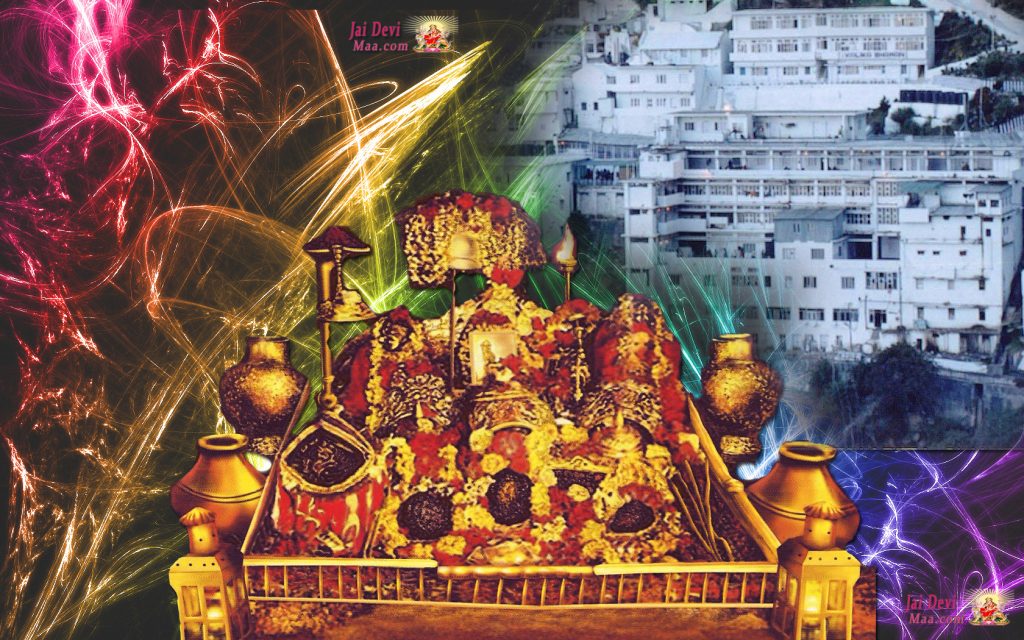 2. Shirdi Sai Dham
The temple of Shirdi Sai Baba is located in Ahmednagar district of Maharashtra, which falls under the Rahta tehsil of this district. Shirdi is still a town. According to an official estimate, around 15 to 20 thousand devotees daily visit this world famous Sai Dham.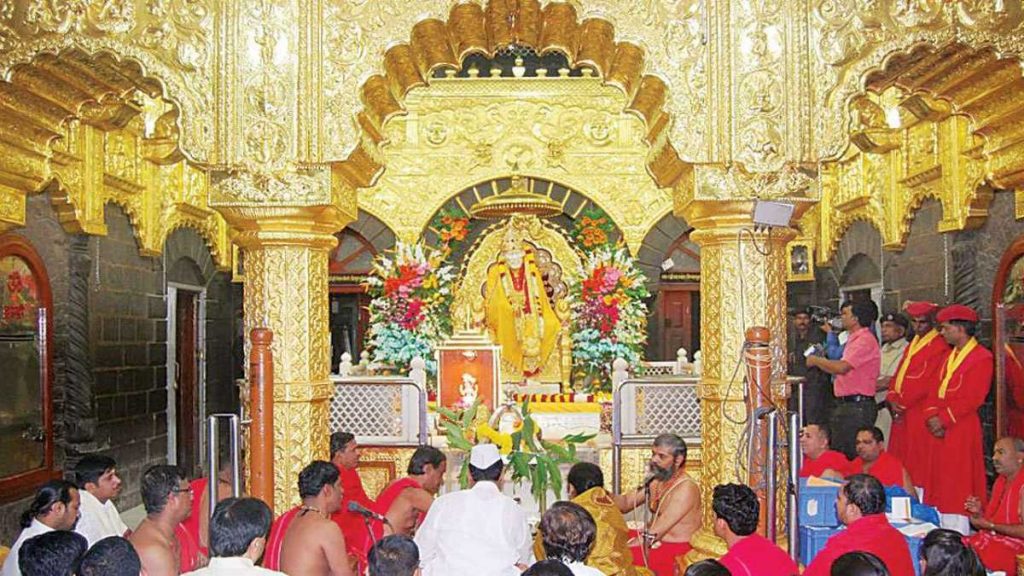 3. Tirupati Balaji
The world famous temple of Tirupati Balaji is located in Tirupati in Chittoor district of Andhra Pradesh. The Temple is Situated on the seventh hill of the Tirumala Range, this temple is dedicated to Lord Vyankateshwara, who is considered as an incarnation of Lord Vishnu. According to an official estimate, more than three crore devotees come here every year to offer prayers.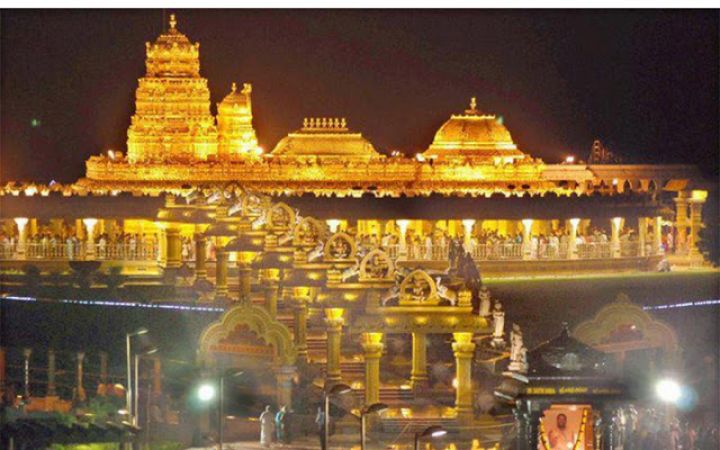 4. Sabarimala
This world famous pilgrimage center is located in a dense forest on the banks of the river Pampa, which is 175 km away from the capital of Kerala, Thiruvananthapuram Lord Ayyappan or Ayyappa is worshiped by both Shaivites and Vaishnavites. Many believe that it is the second largest pilgrimage in the world after Mecca – Madina.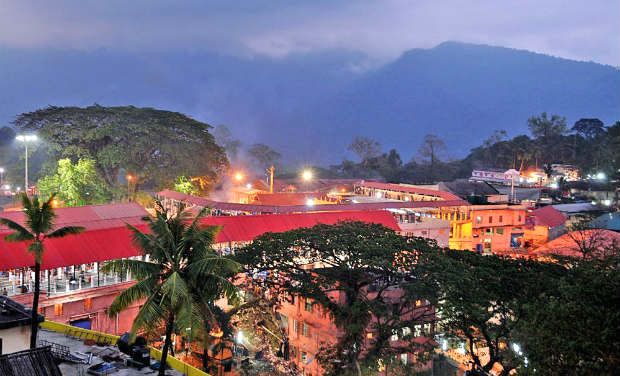 5. Kashi Vishwanath
The temple of Lord Vishveshwara or Vishwanath Mahadev, established in Kashi i.e. Varanasi is a world famous pilgrimage of India. Varanasi has been called the eternal city in many texts. According to an estimate, more than 80,000 devotees and tourists visit here every day.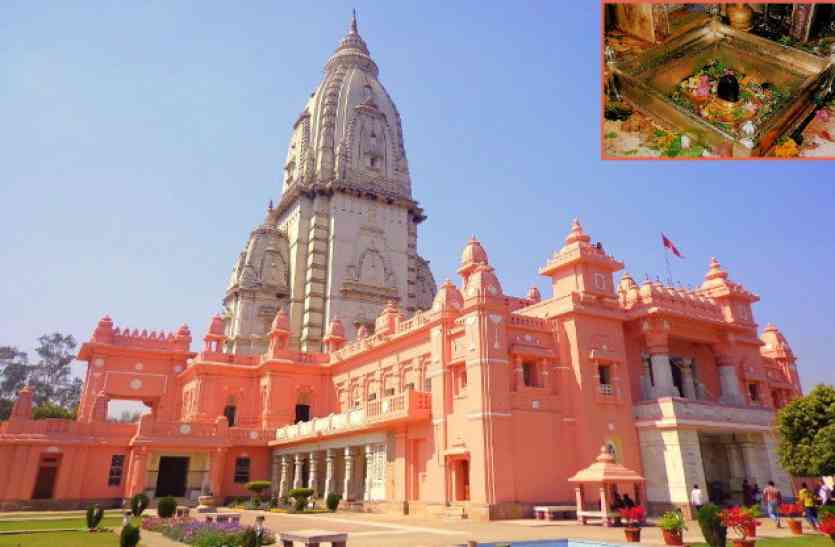 6. Siddhivinayak
Siddhivinayak Temple situated in Mumbai, capital of Maharashtra, houses Lord Shree Ganesh ji. Shree Siddhivinayak Ganpati Temple is one of the most donated temples in India, some other temples are also famous in Maharashtra like Dagru Seth Ganpati Pune, Mahalaxmi of Kolhapur Temple and eight major Ganesh temples.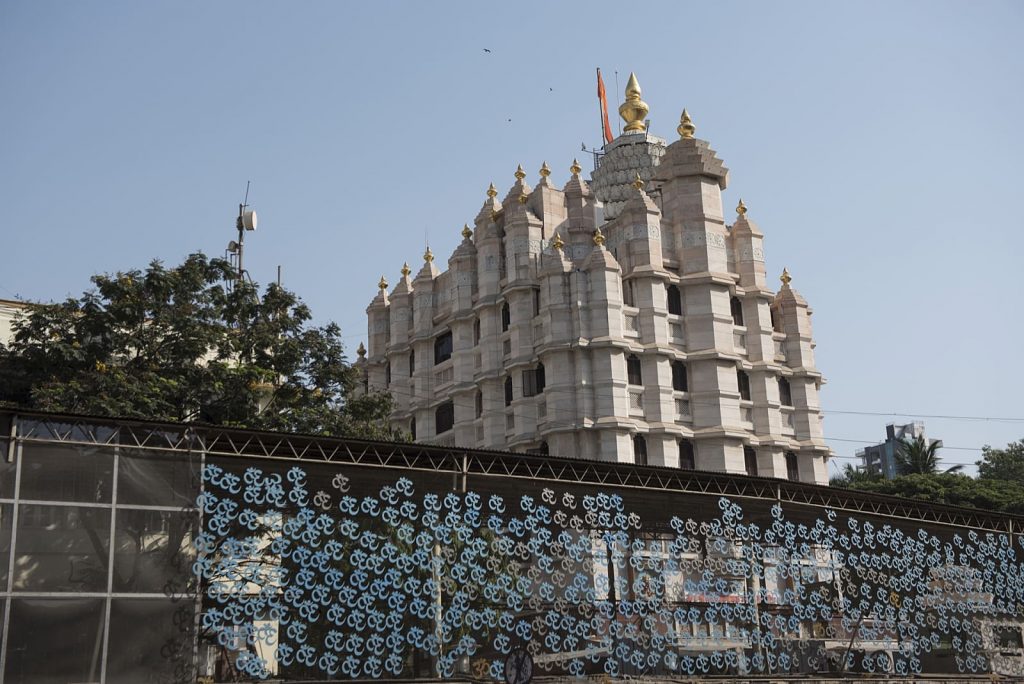 7. Moinuddin Chishti
Khwaja Moinuddin Chishti was the most famous Sufi saint in the Indian subcontinent. Moinuddin Chishti's Dargah is located in Ajmer, where there is a confluence of Muslim pilgrims, Hindus and Sikhs. This is how our unique India and our people are proud of all of us. Moinuddin Chishti's Dargah is one of the major religious sites in India.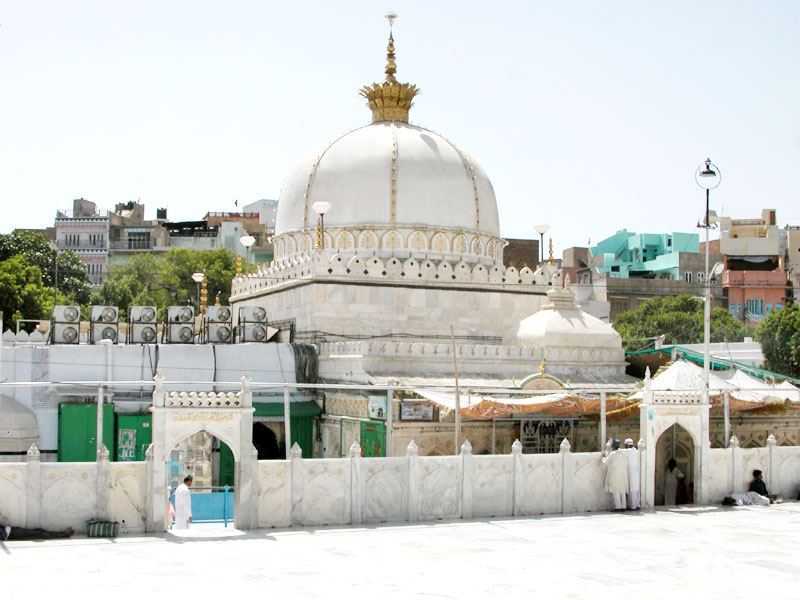 8. Harmandir Sahib
The Golden Temple or Harmandir Sahib Gurdwara is one of the major historical heritage monuments of India, located in the city of Amritsar in Punjab. Sri Harmandir Sahib is the holiest place for Sikhs, it is surrounded by a beautiful lake and four gates. It is a very good place to learn the culture of the state of Punjab and is one of the five major gurdwaras of the Sikhs.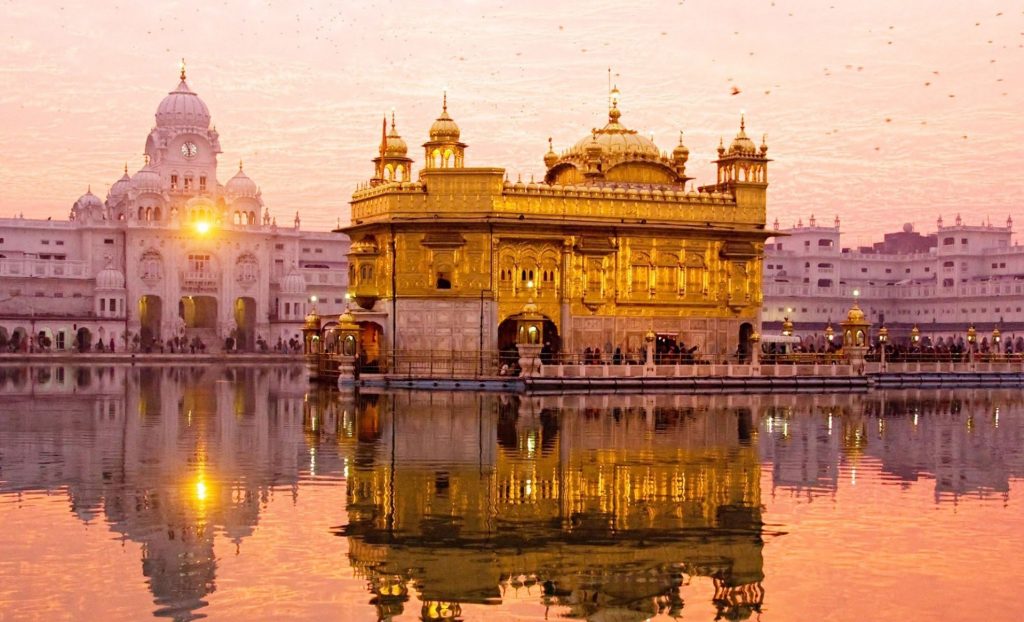 9. Bom Jesus Church
The Basilica of Goa, Bom Jesus Church has been included in the UNESCO World Heritage List. This church is located in Old Goa and is one of the major tourist destinations of Goa. Bom Jesus Church is the first basilica in India and is the most popular church in India. This church is a milestone in the history of Christianity.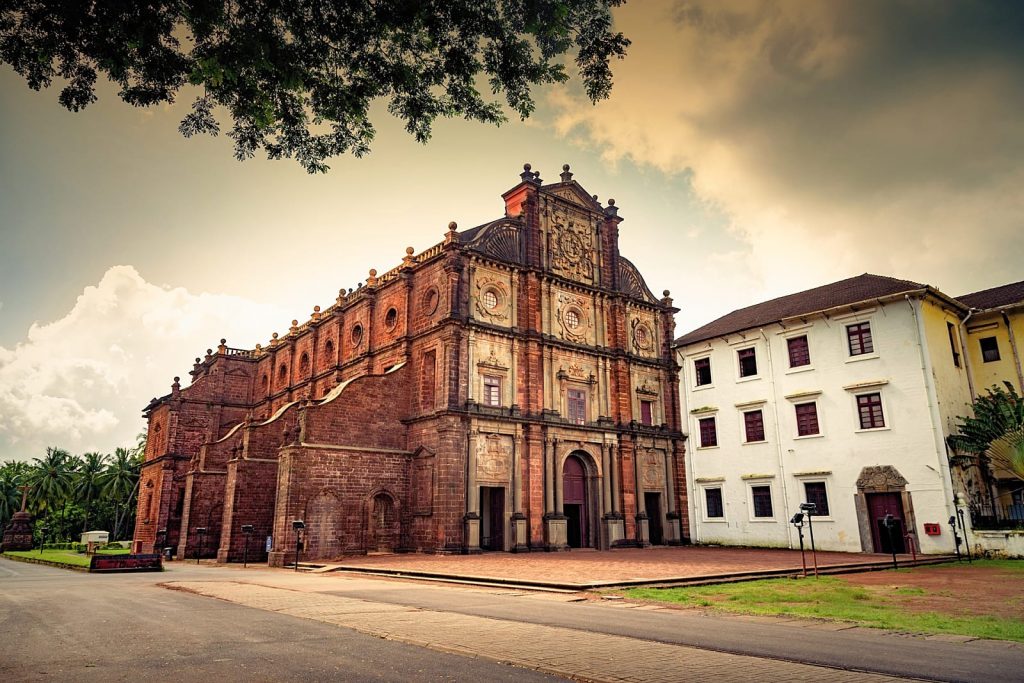 10. Ranakpur Jain Temple
Ranakpur Jain Temple is located in Pali district of Rajasthan between two beautiful cities i.e. Jodhpur and Udaipur. This magnificent Jain temples of Ranakpur is dedicated to the magnificent Lord Adinath. This temple is made of light colored stone which is very beautiful.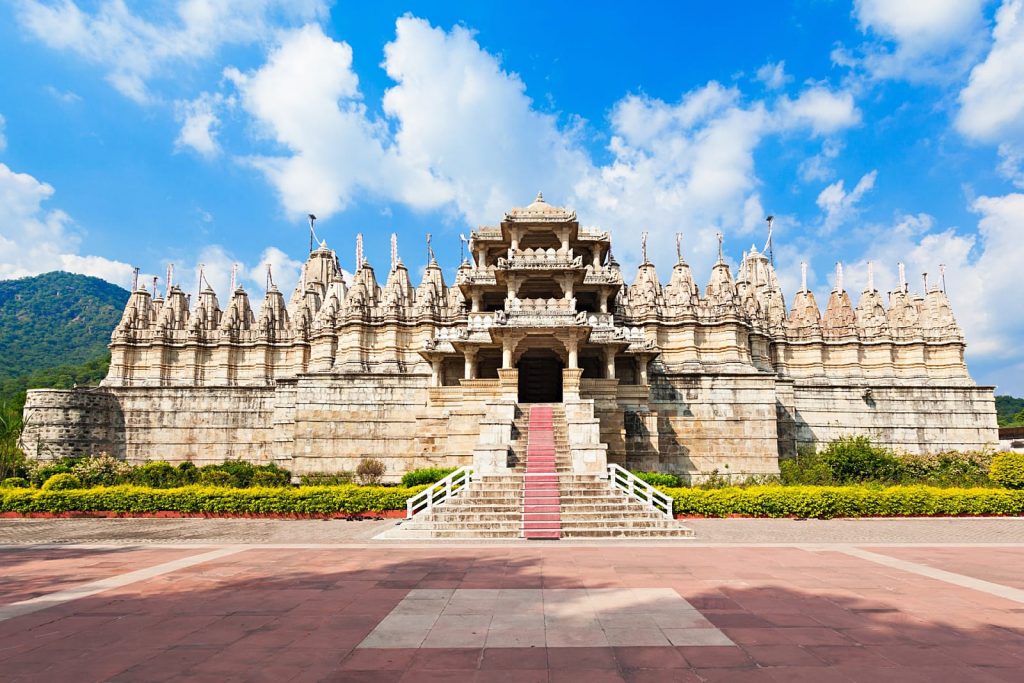 11. Amarnath
The cave of Amarnath is the most famous and sacred shrine, Lord Shiva is seated in this cave. The height of Amarnath cave is 3,888 meters (12.756 ft). This cave is located near Srinagar and is surrounded by snowy mountains. The Shivling here is made of snow. This place is full of devotees during the holy month of Saawan.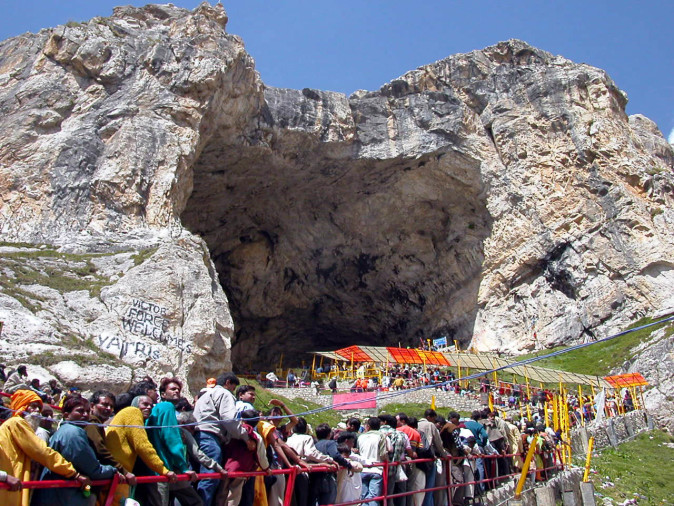 12. Jagannath-Puri
Lord Jagannath Temple is in the coastal city of Puri in Orissa. This temple is dedicated to Lord Jagannath. Sri Jagannath is a Hindu temple and is one of the Char Dham pilgrimage sites. The Rath Yatra of Jagannath Puri Temple is very famous, this annual journey takes place in the month of June.
13. Gomateshwara-Shravanabelahola
Shravanabelagola is one of the most important pilgrimage sites of Jainism, a city located near Channarayapatna in Hassan district. Gomateshwara is the largest statue of Bahubali at Shravanabelagola. It is one of the seven wonders of India.
14. Dwarikadhish Temple
Dwarkadhish is known as Jagat Mandir which is dedicated to Lord Krishna. The temple is one of the Char Dham pilgrimages which is considered sacred by Hindus. The Temple is situated on the banks of the Gomti River in Gujarat.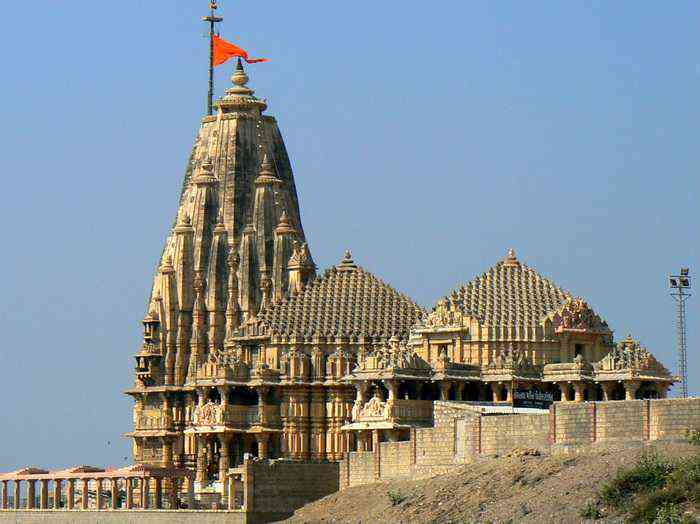 15. Konark Sun Temple
The Konark Sun Temple is located in the northeast of Konark, about 35 km from the coastline of Odisha in India. It is a huge temple dedicated to the Hindu deity Surya and is one of the major tourist destinations in India. Konark is made up of two words kon and ark. Where 'kon' means corner and 'ark' means sun. When the two are combined, it is called the corner of the Sun i.e. Konark. Sun of Konark is also known as Black Pagoda.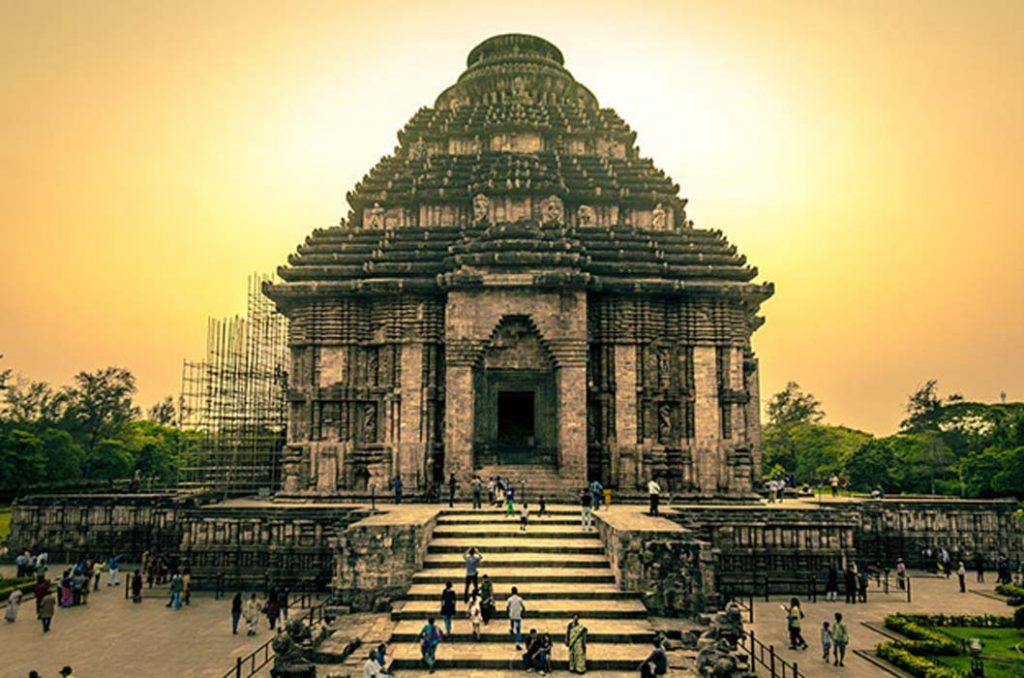 16. Somnath Jyotirlinga
Among the religious places in India, Somnath Jyotirlinga is the first Dwadash Jyotirlinga (pillar of light) of Lord Shiva. Somnath Jyotirlinga is a major religious place of Hinduism located in Gujarat. This holy place related to Hinduism invites tourists to its huge Darbar.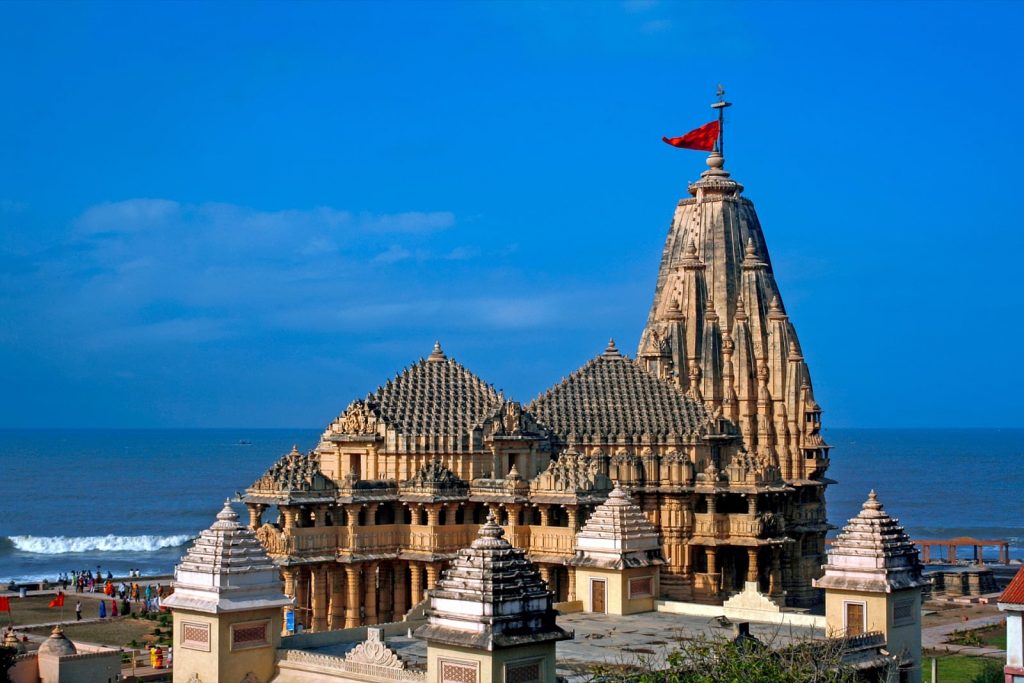 17. Hemkund Sahib Temple
Among the most beautiful places to see in India, Hemkund Sahib is a major religious place in India. The structure of Hemkund Sahib is five-cornered and is covered with snow. This Temple is located on the high hills, this place is worth seeing. Tourists like to visit Hemkund a lot.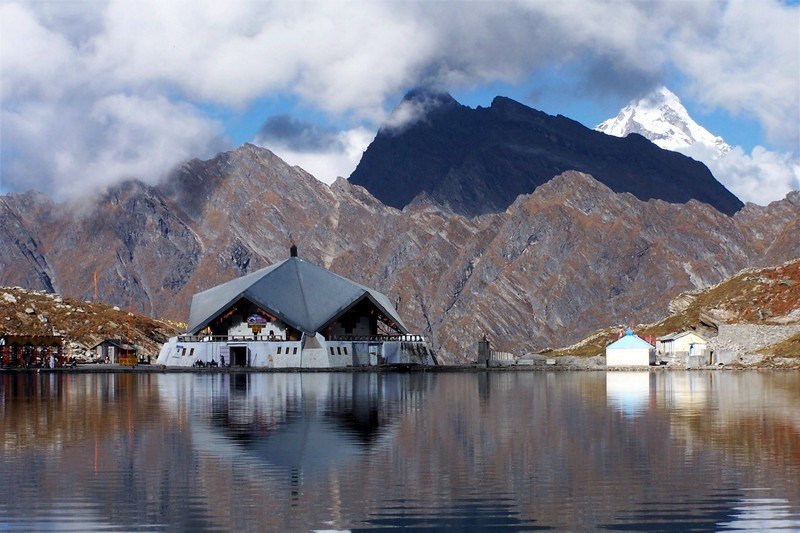 18. Mahakaleshwar Jyotirlinga
The famous Mahakaleshwar Jyotirlinga of India is dedicated to Lord Shiva. It is located in the city of Ujjain in Madhya Pradesh state of India. 'Kumbh ka Mela' in Ujjain city is considered to be the biggest attraction here. Tourists are seen in large numbers to visit this famous Temple of Lord Bholenath.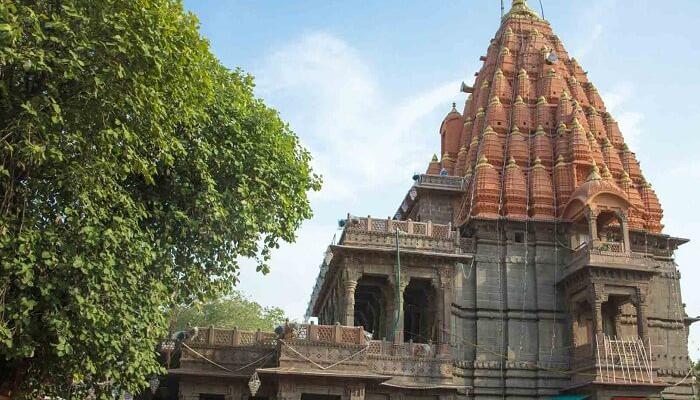 19. Virupaksha Temple
The Virupaksha Temple of Hampi is one of the religious places in India dedicated to Lord Virupaksha, which is another form of Lord Shiva. Virupaksha Temple is a sacred place situated on the banks of the Tungabhadra River at Hampi in the state of Karnataka. The temple was built during the seventh century, it was included in the UNESCO World Heritage Site due to its history and beautiful architecture. Presently this temple is located in Hampi, and it was a small temple in the middle of the ancient and Royal Vijayanagara Empire.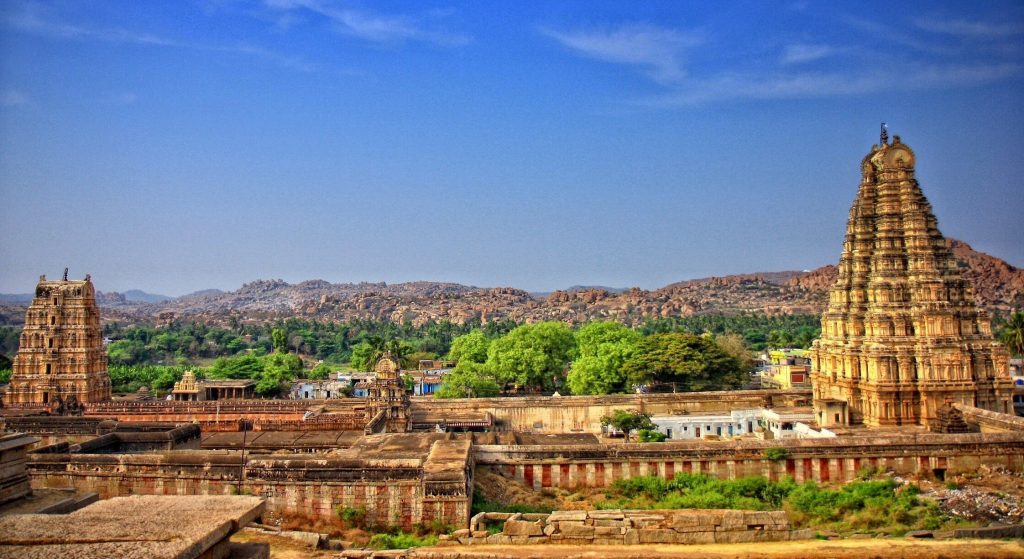 20. Mahabodhi Temple
A very large statue of Buddha is installed in the Mahabodhi Temple which is situated in Bihar. This Temple is believed to have been constructed before the 5th century. It is a sacred Buddhist shrine because it is the place where Gautama Buddha attained enlightenment.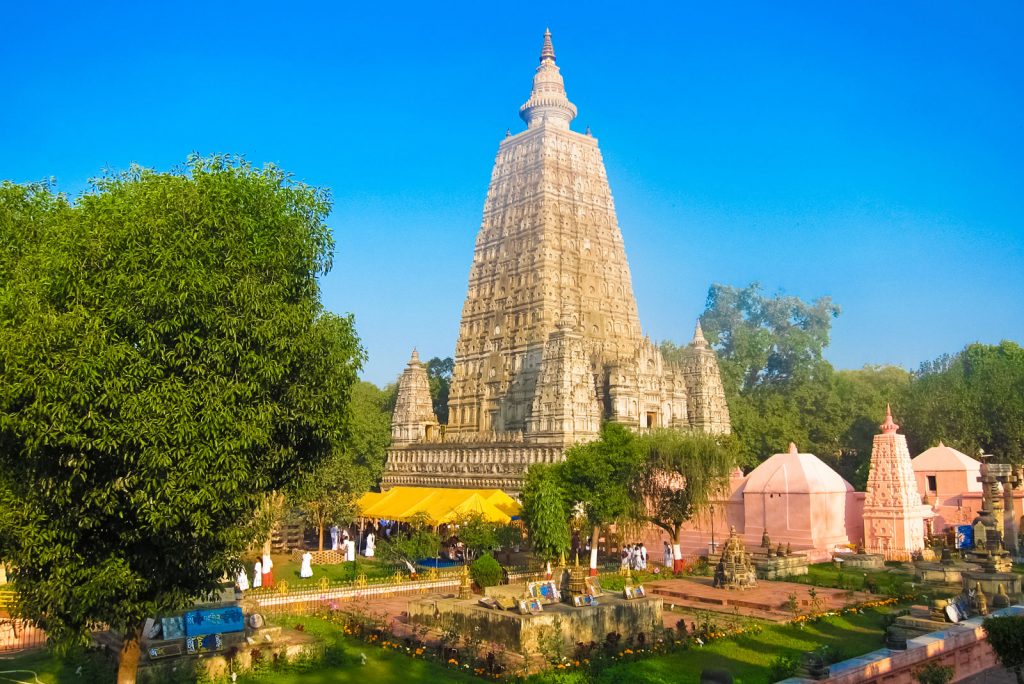 21. Shri Ramanathaswamy Temple
The Rameswaram shrine is a confluence of Dravidian architecture and spiritual specialty, making this temple more sacred. This temple is dedicated to Lord Shiva. It is also one of the 12 Jyotirlinga temples. Its corridor is the longest corridor in the world and its architecture will surprise you. There are two lingams inside the temple, Ramalingam and Shivalingam. So there is a crowd of worshipers of both Shiva devotees and Vishnu devotees. There are 22 water pools from which devotees get rid of their sins by taking a deep dive into them.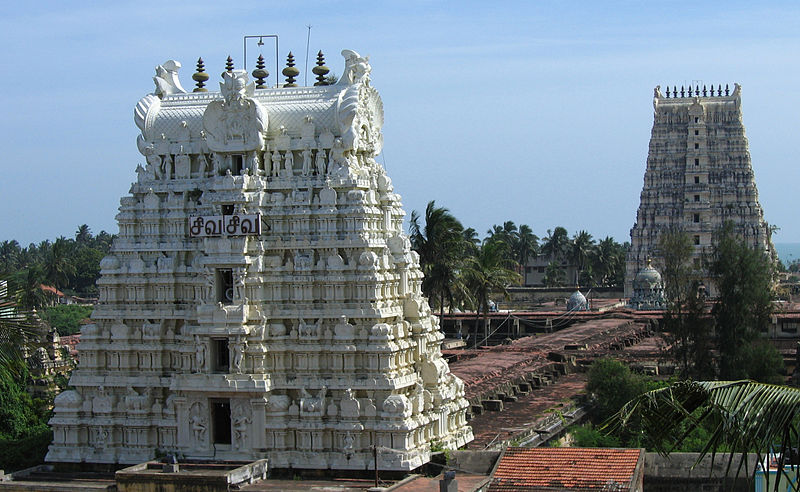 Also Check :
– Did you knew about these facts? Kya aap in hindu facts ko jaante hai?
– 6 things you must know about Lord Shiva and Shivratri
Check out our Youtube Channel for Latest Videos & Download Our Mobile App
Youtube Channel : BeautyofSoul Lessons
Mobile App : Android Play Store